Color Gradient Jeans
🔥 Hurry, sizes are selling out fast…
Detail and Care
There are two different levels of blue on the pants, which makes the layering stand out, and if you have a special top in your wardrobe, these pants could be the answer.
Material: Cotton 98% spandex 2%.
Clothing details: Color Block.
Care: It is best to wash by hand or dry clean. If you are using a washing machine, it is recommended to put it in a laundry bag.
SIZE GUIDE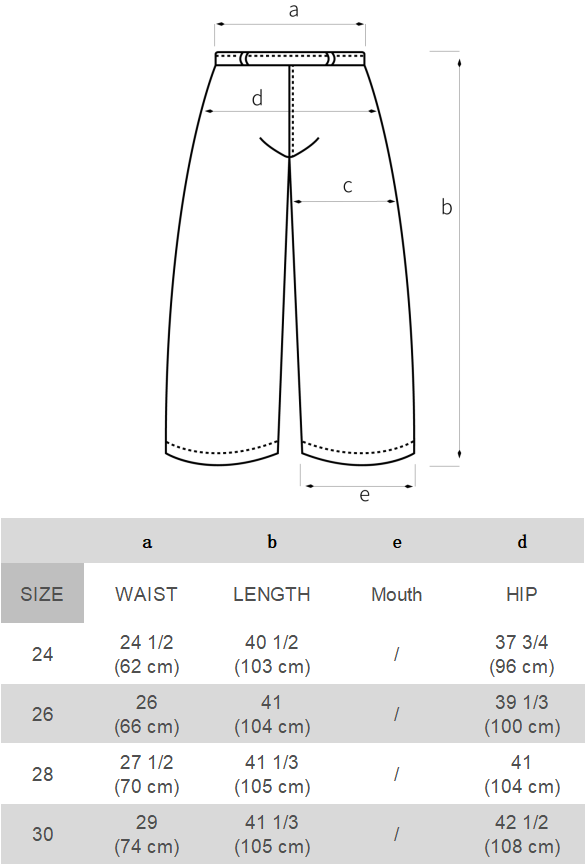 ✈️ Shipping
When you've successfully placed your order you'll receive an email confirming your purchase. Once your product(s) has been shipped you will receive another email with a confirmation of shipment that includes a tracking number.
Shipping To Europe : All our products are shipped with Duty Paid which means you don't have to pay a customs fee
🚛 30 days Returns
If you still wish to exchange your product once you've received it for another item or a different size you can do so, as long as it is in stock we will send it to you usually within 3 working days after receiving your return. If your requested item is not in stock, we will contact you to discuss your options. 
BE YOURSELF & NEVER SETTLE FOR LESS
We are curated to provide high-quality, affordable, gender-neutral streetwear.
Our fashion-forward, empowered designers are inspired from a global perspective.
Frequently asked question
DO YOU OFFER INTERNATIONAL SHIPPING?
Yes, we do. We ship worldwide.
HOW LONG DOES IT TAKE TO ARRIVE
It usually takes 3-6 working days depending on your location. 
WHAT ARE YOUR SHIPPING COSTS?
Our shipping cost is 10$, however you get free shipping on all orders from $200
CAN BOTH MEN AND WOMEN WEAR OUR PRODUCTS?
Absolutely, our clothes are unisex. 
We process all card payments through a third party payment system and therefore we do not see or hold any of your payment information.
The only information we receive is your name, delivery address and email.
If you have more questions don't hesitate to reach out to us via our email  help@astarflyclothing.com